Instagram in 2019! Ready for the latest Instagram Updates?
We're moving into a new year, and January is typically the time when businesses and marketers take a close look at their marketing strategies to assess performance, goals, and whether it's time to shake things up.
As you're taking a look at your social media marketing strategies for 2019, it would be a helpful start to see all of the new changes happening with the platform, and we're here to help with our first Instagram update post of the year.
In this month's post, we're going to take a look at all the changes that have happened in the past month, stretching over that crucial Christmas break period where things are easier to miss.
There were some big changes on Instagram in the past few weeks, including the ability to schedule videos, share posts to multiple accounts, and new Stories stickers, along with a few new great features in testing.
There's a lot to cover, so let's get started.
No Changes To the Instagram Algorithm
Our first update is technically a non-update, but there have been a lot of rumors going around, and algorithm news is always a good place to start.
A post went around claiming that Instagram's algorithm must have changed and was only showing content to about 7% of any profile's followers. This, supposedly, was the reason why so many engagement-oriented strategies were being used.
Instagram took to Twitter to debunk this. They've said that the algorithm has not changed, and
They've confirmed that the algorithm is still based on factors that include relevance, timeliness, frequency in posting, and the number of people following you.
This is the same algorithm that's been in place for a while now, and as far as social platforms go, they've been transparent about what affects your ranking within it.
Posts with a lot of engagement will help you in the algorithm, as they always have, so keep creating high-quality, engagement-oriented content in the feed and you'll be just fine.
Now on to the actual updates that have really happened!
Instagram Video Scheduling
Instagram post scheduling has been a huge asset, and one of my favorite features of social media publishing software like Hootsuite. It allows you to upload and create content from both a mobile app or a desktop (I seriously prefer the latter) which creating a cohesive content schedule that will help you reach your goals.
At the tail end of last year, Instagram quietly updated its API, allowing third-party social media management tools like Hootsuite to offer video scheduling, too.
This is a game changer for a lot of businesses and social media marketers, especially since video is such an important and effective part of most marketing strategies.
Now, you can make sure that your video is fitted into time slots that align with your social calendar and are posted at peaking posting times, helping you to maximize reach and the results it can drive.
Instagram Allows Sharing to Multiple Accounts
It's a little funny; several months ago, Twitter forbid exactly this on their platform, and now Instagram has rolled out a new feature to make it possible on theirs.
Over the last month, they've slowly rolled out a new feature that allows users (including personal accounts) to share a single post to multiple of their linked accounts at the same time.
This feature is exclusively for feed posts, not for Stories… at least not yet.
Ideally, it's typically a good idea to create unique content for each account you're sharing, but if you have sister accounts for some reason that benefit from overlapping content, this can benefit you.
Examples of this would include an account that has a sister company, like Banana Republic's separate men's and women's accounts, or if you're doing marketing for a franchise and each location has its own profile.
It's worth pointing out that this feature isn't anything too groundbreaking– social media management software has already made this possible, allowing a single account manager to publish the same update not only to different accounts but to different platforms, too. Still, if you're keeping it small or don't have the budget for the software, this can be a perk as long as it's used sparingly.
This feature is currently only available for iOS devices, and there isn't currently any word about when it will be available for Android. Typically the cross-device rollouts follow soon after, so keep an eye out for it, Android users.
New Sticker Features Available
Last year, we saw a ton of new, interactive stickers being made available for Stories, making them even more dynamic and engaging. At the very end of last year, they kept that trend going strong, and we got two big developments along the same lines: an update for the Questions Sticker, and a new Countdown Sticker.
The Question Sticker rolled out at the end of last year, and it allows you to place a sticker on your Story that encourages people to ask you questions. They can respond right there on the sticker, and you'll see what they're asking. You can then respond publicly to the ones you want to share.
The new update allows Question Stickers to be available for live usage, making the question-and-answer session more immediate, more urgent, and more engaging.
This is an excellent way to make those Q&A lives more interesting for viewers while also making them easier to manage; trying to keep up with all the live comments can be difficult and overwhelming, but this will make it easier to sort and you can even show the question on the screen while you're answering the question, keeping everyone up to speed even if they're joining you halfway through.
The Countdown Clock Sticker, on the other hand, is brand new but just as exciting.
You can create the date and time you want to be counting down to, add it to the sticker, customize it with text, emojis, and color schemes, and watch a live countdown clock form on your Story. Every time someone watches it, they'll see a live countdown in real time.
This will be an outstanding way to use Instagram stories to promote events, including online specials like flash sales or new product releases.
Conclusion
Instagram is starting the new year off with a bang and a whole lot of changes, so make sure you've taken some time to look at the new features and see what they mean for you.
The biggest news is easily the video publishing abilities, but the new Stories stickers are excellent developments, too, and we'll likely see a lot more of them as we move through the year if 2018 was any indication.
We'll also keep an eye out for those exclusive in-testing influencer accounts we discussed last month and let you know when more info is available on that front.
What do you think? Which update are you most excited to get your hands on? Where do you think the platform will go in 2019? What are you most hoping we'll see this year? Share your thoughts and questions in the comments below!
---
Top Instagram Updates – December 2018
Last month, Instagram rolled out a whole lot of selling features just in time for the holiday shopping rush, and this month they're giving us new ways to better connect with our target audience.
This makes sense; we saw the big selling features in time to use them, and now we're getting features focusing on relationship-building that you can start to implement now and in the new year.
And remember, that's what social media is really about– establishing communities and relationships with your audience.
Have I caught your interest yet? Maybe a little?
Let's go ahead and say I did, and start taking a look at the Instagram updates that have been released and how they impact marketers and brands.
Instagram Releases Alternative Text Descriptions
Anyone familiar with blogging, site design, or SEO is already going to know what alternative text descriptions are, and yep, they're pretty much the same thing here.
Alternative text descriptions are exactly what they sound like: you place a description of what's happening in the image or video in a designated place.
Users with screen readers will have the text read out loud to them, giving them the context of the image even if they have trouble reading it.
Instagram's alternative text descriptions are making the visual platform more accessible to visually impaired users, and it comes with two options:
You can rely on automatic alternative text, which uses pretty impressive object recognition technology to create audio descriptions on their own.
While this is undoubtedly efficient, remember that technology does have its limitations. This is available when users are seeing photos in feeds, Explore, and on individual profiles.
You can manually create your own custom text-based descriptions when users click on the photo or scroll through.
This takes more time, but it's the better option, because it allows you to ensure that the description is accurate and that it highlights specific things you want to showcase.
Image source: Instagram
Right now, it doesn't seem like there is a big search benefit (which is one of the biggest reasons many bloggers use the alt image text so religiously), but the accessibility features alone are more than enough reason to take some time and use these features.
Connecting with every audience member possible is definitely worth the work.
Instagram Announces Profile Changes
Right after our November update, Instagram announced that there were going to be a few changes to both personal and business profiles.
These are all cosmetic interface changes, with new icons, buttons, and tabs.
One example is the new "mutual followers" option, which allows you to see which followers you have in common with any given account (just like you do with friends on Facebook).
Fun tip: can also see what the "Shop" tab will look like (if you don't have it yet) in the third picture all the way to the right, which lets users look at a feed of only shoppable posts.
Image source: Instagram
The look of Instagram business and personal profiles are also changing a bit, with updated layouts.
Users will be able to see which of their friends follow a certain profile; this feature will be a fantastic addition for marketers and brands, as it gives you the opportunity to leverage social proof.
It's one thing to think that a brand looks cool and another to see that three of your friends follow it, too.
We don't have all the information on what these changes are going to be yet, because Instagram is still testing them and figuring all that. Keep an eye out for the changes, and remember that we'll let you know what they are exactly when we know more.
New Voice Messaging in DMs
This feature has been rumored to be in the works since it was spotted in testing earlier this year, and now it's official.
Voice messaging is rolling out on a wider basis for use in direct messaging.
Voice messages can be sent in one-on-one chats and in group chats, and they can be up to a minute long.
Unlike other direct messages in Instagram, voice messages are going to stay; instead of disappearing like other content, they'll stick around permanently.
Take this into consideration if you're using disappearing DMs as part of a strategy to create urgency for sales, discounts, or events with your customers.
While this feature will likely be used mostly for personal use since text is more efficient and video is more personal (and we already have both features), this is a feature that we can keep our eye on to look for interesting, innovative use cases.
That being said, this feature may develop into something even more impactful over time; we're seeing Facebook focus more on the voice market, especially with the big push towards Portal.
Close Friends List for Stories
If you want to create segmented lists of users to show certain Stories, now you have your chance. You can actually create "cost friends lists" on Stories, ensuring that the only people who can view it are those that you've chosen to see it.
Good news: business profiles have this ability, so you can actually create a single group of "close friends" to show exclusive content to.
While you have to be careful with this because you don't want anyone to be excluded, one potential use case for this is to create a close friend group of your top-tier, platinum level, loyalty, and rewards member customers.
Show them exclusive offers like "early access sale to gold members with code GOLDNOW," and make sure that you mention in the story that it's exclusive.
You can create your "close friends" group under your settings, and then just select them when publishing your Story.
Restrictions on Eating Disorder Searches
This may not affect many brands, but it's a good move by the platform so we're covering it! Starting in 2012, Instagram started making certain phrases and hashtags "unsearchable," meaning they wouldn't yield search results.
This included terms that seemed to promote eating disorders, but a recent study from BBC trending found that this had somehow missed hashtags promoting bulimia, including offering 38 alternative spelling suggestions for a single term.
Since then, Instagram has updated to the list to include bulimia-related searches.
You can learn more about banned Instagram hashtags (which is often how users search) here.
In-Testing Features to Watch
These are all the updates that have been confirmed, but there are two investing that we want to keep our eye on:
and
Side-scrolling feed views.
Let's look at both.
Side-Scrolling Feed Views
According to WABetaInfo, Instagram is currently testing a side-scrolling format for feed viewing that's similar to the Stories format, instead of the traditional up-and-down feed similar to Facebook.
We don't have a lot of information about this just yet, but it could impact Instagram usage; people may be less willing to swipe to see each post, or we could find that the act of swiping and seeing one post at a time keeps them more engaged.
If this format does roll out for good, it will be particularly important to create high-engaging posts so that you stay at the very top of the algorithm.
New Influencer Features
There are rumors that Instagram is testing a new kind of profile called "creator account" profiles that will offer additional analytics or features for influential, high-profile users.
This is likely to keep these users engaged on the platform and to help them get better results with their audiences.
Right now we don't know who would qualify for these accounts or what new features would roll out that business accounts don't already have, but we'll keep you updated.
Conclusion
It's been an enormous year for Instagram– so big that we have full-length posts every month detailing all the new things the platform is doing.
This month's biggest additions are easily the alternative text and roll out of the voice messaging, which will offer new functionality to users and give brands and marketers new ways to connect with them.
If I had to put money down on what I think we're going to see more of in 2019, my guesses would be:
More tools to manage influencer/brand relationships or sponsored content in general,
Big continued developments to Shoppable Instagram tools,
New Stories features.
These are in line with where Instagram has been going this year, and allows marketers and brands to sell more in authentic and engaging ways.
But those are just my guesses. You'll have to check back in January to find out!
What do you think? What was the biggest change that impacted you on Instagram this year? Which changes are you most excited about? What do you most want to see going into 2019 from Instagram? Share your thoughts and questions in the comments below!
---
Top Instagram Updates – November 2018
This month, Instagram has released some great new features that give businesses new ways to connect with their customers and give customers new ways to interact with the content marketers are creating for them.
We've also got a few great features in testing that are in the mix.
Last, but not least, we've got the scoop on everything from IGTV video previews to new big analytics that's in testing.
So let's go through all the new Instagram updates and discuss what they mean for marketers and brands.
Instagram Cracks Down on "Inauthentic Activity"
Facebook has been leading the charge on improving transparency on the platform, and earlier this year Twitter made some big changes to ensure their platform was being used as it's supposed to, opting for conversation over spam. Instagram is now joining the mix.
In a blog post they released this week, Instagram announced that they're cracking down on "inauthentic activity" on the platform.
If you've purchased likes, comments, or followers, you'll likely see those disappearing quickly, as they've learned how to better track down fake accounts and delete them immediately.
If Instagram detects this activity on your account, a few things will happen:
They'll remove all the fake likes, followers, and comments from your account. The social proof will all disappear.
They'll send you a message letting you know they've detected the activity and removed it.
They'll ask you to change your password and secure your account.
There's no word on what happens if your account is deemed to be a repeat offender, so don't panic just yet if you get dinged from bots that aren't yours.
That being said, Instagram ended the announcement with a note to keep an eye out about further changes they're making along these lines in the future.
New IGTV Preview in Stories
If you're marketing on IGTV (and you can learn more about how to do this here), then you may be happy to learn about this next update on Instagram.
Now, users are able to share previews of their favorite IGTV videos to their Instagram Stories.
When friends view the Story and tap on it, they can go to watch the entire video on IGTV. And yep, in case you were wondering, you can share your own content, too.
IGTV is a standalone app that also has a heavy integration with Instagram. Users can see when profiles they're following have IGTV channels that just added new content, but right now some brands are struggling to get users over to the platform.
Since longer-form, full-screen mobile content is a good option to engage followers, make sure you're using this feature to maximize the visibility of your channel if you have it and get as many people to see your content as possible.
Want to share your own IGTV video content to your Instagram Stories?
It's as easy as 1, 2, 3!
View the IGTV video that you want to share.
Click on that little paper airplane symbol in the bottom left-hand corner.
Click on the "add video to your story."
See? It's as simple as that!
Instagram Expands Stories Ads to Facebook
This is really more of a Facebook update than an Instagram one, but we're still covering it here.
Brands can now run Facebook Stories Ads the same time they're creating Instagram Ads, reaching users in the same full-screen format on Facebook.
If you want to speed up your advertising and if Instagram Stories are working for you, enable Facebook Stories and Instagram Stories Ads at the same time during ad creation.
You can learn more about this here.
Instagram Rolls Out New Shopping Features for Customers
Marketers already have the ability to create Shoppable Posts and now Shoppable Stories. (You can check our past updates for information on these features and how to use them.) This isn't changing, but Instagram users are getting some great new ways to interact with these posts.
The most notable of these changes is the ability to "save" products to their "Shopping collection."
When users tap on a product tag in either Stories or their feed posts, they'll see the option to save the product– not just the post.
Users can now essentially create a virtual wishlist that lives on Instagram and takes them right to your product when they're ready to purchase.
It's almost like an Instagram-Pinterest hybrid.
Instagram is also testing a redesign to business pages, so when a user checks out a brand's page, they can see a list of clickable, tagged products that the business has active.
Users can see all of the products the business have available and browse, making them more likely to find what they're looking for and increase sales.
While there aren't any new features here for marketers, that's ok. This adds importance to the Shoppable Instagram features we already have, making them more powerful.
If you sell physical goods and don't have a Shoppable Instagram up and running yet, set one up. If you do, make sure you're using it to its fullest potential.
Remember, 60% of Instagram users discover a new product on the platform; this is your chance to make sure they buy it, too.
In-Testing Features To Watch
Everything we've looked at so far has been confirmed and is either now available or will likely be available soon to many audiences.
The next two updates are still in different stages of testing.
While there's a good chance we'll see them at some point in the relatively near future, they may look a little different when they roll out to a wide audience.
Facebook Beta Tests Instagram in Analytics
Instagram has their own native analytics platform, but it's nothing compared to Facebook's in-depth insights. Fortunately,
Facebook is currently beta testing adding Instagram to their analytics platform.
With the new analytics platform, Instagram business accounts will actually go beyond metrics like engagement, clicks, and impressions to look at metrics like retention rates and lifetime values.
You'll also be able to create audience segments and assess their value to you.
This feature is available in beta-testing right now, but you need to request access.
You need to have your Facebook pixel set up first, but once you do, you can request accesshere.
Promote Stories from Business Page
We already have sponsored posts, which allow us to quickly promote organic posts on Instagram so they can reach a wider audience without going through the full ad system. Soon, we may have promoted Stories, too.
Instagram recently confirmed that they're currently testing this ability, which would allow business profiles to quickly boost their organic Stories for maximized reach.
They'll be able to use the targeting criteria available through Instagram sponsored posts so that you'd still get some control over who is seeing the ad, though they'll also be able to auto-target users similar to their current audience of followers.
Matt Navara snagged a screenshot of what this looks like in testing: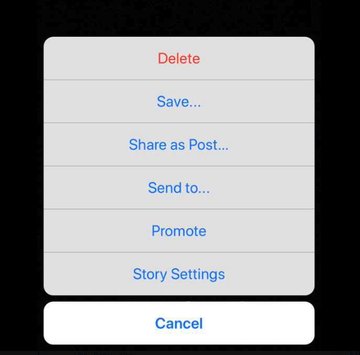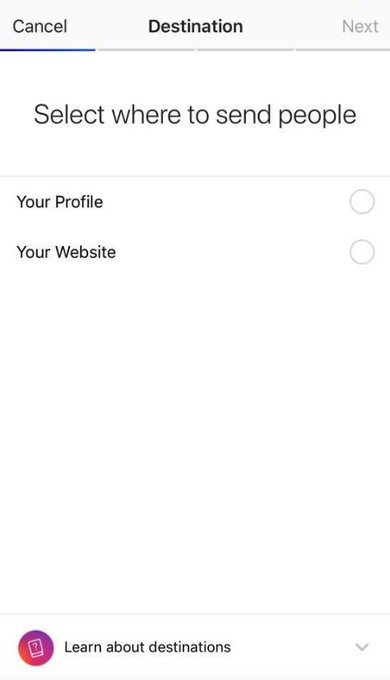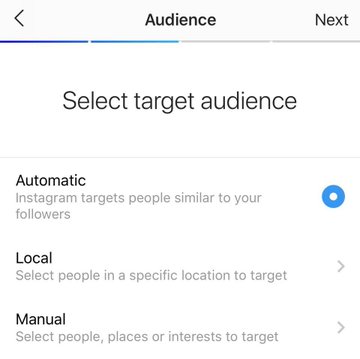 Instagram now lets you promote your Stories15212:08 AM – Nov 2, 2018 · United Kingdom81 people are talking about thisTwitter Ads info and privacy
Final Thoughts
This time of year in the chaos of the holidays, it's more important than ever to be up to date on all the new potential features and Instagram updates so that you can stay competitive and beat your competitors.
The new shopping features for customers, in particular, are exceptionally valuable, so do what you can to make your Shoppable Posts as appealing and far-reaching as possible to maximize sales from the platform.
Use the other new features to connect with your audience in as many places and ways as possible, and get ready to hold on for the rest of the holiday season!
What do you think? How do you feel about the latest Instagram updates? Do you like the new Instagram crackdown on "inauthentic" activity? Which features are you most excited to use? Share your thoughts in the comments below!
---
Top Instagram Updates – October 2018
At the beginning of this month, it was announced that Instagram's CEO Kevin Systrom and their Chief Technology Officer Mike Krieger had resigned and would be making their exit from the company.
These two had been founders of the platform since it's early days, and while they simply said that they're "ready for [their] next chapter," Bloomberg News has reported that the split is reportedly due to tension over the future direction of the platform with Facebook CEO Mark Zuckerberg.
Overall this isn't hugely surprising. In the past two years in particular, we've seen a convergence of Facebook and Instagram features that are making them increasingly similar; they share an ad platform, Stories features, and more.
The app has come a long way from its early days of being an exclusively image-sharing platform, and we've seen huge shifts in the past two years to make it more useful for businesses and users alike, and to increase its potential in areas like selling, marketing, and brand building.
This month brought us more updates that can help marketers to accomplish all three of those goals.
We've got new tools to more effectively grow our followings, to establish relationships with users who get in touch with us, and more.
We've also got some insight on some even bigger changes that are rumored to be in development, so this is one update you won't want to miss.
Instagram Launches Nametags
It's been a little while since QR codes were all the rage, and now Instagram has launched their own less-QR-y version of the same principle.
Their new Nametags feature allows users to create personalized "nametags" that can be scanned by other users within the Instagram app. When someone scans your individual Nametag, they'll be shown a prompt to follow you.
The goal here is to make it easier for users to connect and reduce the need to go through long searches.
Nametags can be a big asset to brands looking to grow their followings on Instagram (which is almost all of them).
Especially since your nametag does not have to live only within your Instagram app– I tested the theory myself.
You can take a screenshot of it and post it on your site, on social media, in email marketing campaigns written with the goal of increasing followers, and even in printouts in store.
Share them everywhere, and if you have a brick-and-mortar store, place them somewhere users are most likely to see them, such as by the checkout.
Instagram Allows Longer Story Uploads
Instagram has just started allowing users to upload video content that goes past their 15-second story limit… but there's a catch.
While you can now upload videos a minute long, Instagram will automatically split them up into 15-second sections, so they'll play like unique but "stitched" stories.
You can still customize each segment with classic Story elements like stickers, emojis, and more.
There are pros and cons of this feature.
The PRO: it makes Story creation a little easier in some ways. This is particularly true if you're utilizing Stories to actually tell Stories, and are using longer video content broken down into those 15-second segments to keep users engaged. In order to do this without the new stitched feature, you'd need to either shoot the videos in 15 second intervals, or use third party tools to do so. Now, you wouldn't have to.
That being said, there are some cons here:
The CON: It seems like Instagram will automatically break these videos into chunks on their own. This could interrupt narration or the flow of the Stories, and if this is the case, your best bet will be to manually create those 15 second chunks on your own.
This feature is currently only available for Android devices, though it will likely to roll out to more audiences at some point.
New Quick Replies Roll Out for DMS
As someone who does social media management and who detests repeating themselves, I am a huge fan of saved replies, so I was thrilled to see them come to Instagram's native messaging platform.
Instagram's new Quick Replies can be used by all business accounts (including both iOS and Android) to essentially save generic responses that you use frequently for your audience.
You can reply with these saved responses, and customize them as needed.
I think anyone who has worked in any sort of customer-facing role knows that you're often asked the exact same questions or have the same exact interactions over and over.
«Our store hours are from 9-11.»
«This is a wonderful picture– could we share it with our audience?»
«Can you send us the order number so we can check into that for you?»
Keep these replies locked and loaded and ready to go.
Remember that:
you can and should customize them once you've pulled them up,
and that
these replies should be used to streamline your customer service instead of automating it entirely.
There are some cases where a fully customized message is best.
To add quick replies to your account, go to your Settings. Then head to Business Settings, and find "Quick Replies.
"
Next, enter in the saved replies that you want to have on hand for your customers.
You'll name it (the shortcut) and then type the full reply (the message).
When you're in a direct message with a customer, you can click on the chat bubble with the three dots to pull up your saved replies. These will appear as a message as if you've typed it, and you can customize and personalize it before sending.
GIFs Can Be Used In Messages
This isn't a huge update, but it's still a pretty cool one that can absolutely be used for brand building and relationship building purposes, so we want to bring it to your attention.
GIFs can now be used in Instagram's direct messaging platform.
This is a pretty straightforward feature, and it would best be used to establish client relationships and communicate with them organically.
It goes without saying that GIF usage won't be in line with all brands voice, so if it's not for you, just skip it. If it is, full steam ahead!
Just make sure that the customer isn't genuinely upset or doesn't have a problem to resolve. Going for a "you're making me blush" GIF after a compliment is a good option; a crybaby GIF of someone devastated is not.
GIFs are available in the latest versions of both iOS and Android, so if you don't see them, check to see if you need to update the app.
Instagram Updates Potentially In Development
Instagram's continuous stream of updates means that they're always working on The Next Big Thing to keep their platform in top status as The Current Big Thing.
Right now, we have evidence that Instagram is testing the following two features:
Hashtag free posts.
According to The Next Web, is a new post format that would involve users adding hashtags to a distinct section on posts instead of in the captions themselves. Theoretically, this would allow brands to still get the reach benefits of hashtags without having the giant blocks of them appearing in captions, treating them more likely categorization tools.

Audio messaging.
A post from Matt Navarra got a glimpse of what looks like a new audio messaging feature that would be available in direct messaging.

Both of these features have yet to be even confirmed by Instagram, but the screenshot evidence is clear.
We'll keep you updated on these as more information rolls out.
Conclusion
Instagram has undergone significant changes since the app first launched, and they've evolved slowly but steadily with a consistent stream of updates that are rolled out gradually each month.
The biggest updates to start watching for and using immediately will be the saved replies feature and the new nametag capabilities.
Use these to start new relationships and then build them organically over time.
What do you think? Which of these Instagram updates are you most excited to start using? How do you plan on using them to gain more followers and build a stronger community? Share your thoughts and questions in the comments below!
---
Top Instagram Updates – September 2018
In the past few months of Instagram updates, we've seen the platform working hard to expand its features, transforming it further from a photo-sharing app to an engaging and highly-effective marketing platform for businesses, too.
This month, we're seeing even more changes that continue along the trend, including new shopping features that could further define how people use Instagram and shop within the app.
We're also getting more outstanding features that will help brands on Instagram like expanded security and new verification options, along with other cool features that can be used to help your content stand out and drive engagement.
I know. That's a lot. That's because there's a lot to cover in this month's Instagram Updates post, so let's go ahead and get started.
Instagram Releases & Tests New Shopping Options
We've had Instagram shopping for a little while now, which allows qualified brands to tag products in their images.
When users click on the "tap to shop" tab, they'll see product information like name, description, and cost. If they click again, they're taken to the product page, where they can make the purchase directly.
Instagram is now expanding the Shopping options available to brands with two new features.
Business profiles with product tagging can now tag products in their Stories.
This feature works exactly like traditional post tagging, so users will be familiar with the concept, but it gives you another avenue to increase sales. Even better, Stories aren't affected by algorithms or declining reach, so this provides more reach and maximized ROI for your shoppable products on the platform.
Testing for Shopping in Stories started in June 2018, and the rollout is currently happening for businesses in 46 countries.
The Shopping channel will be tailored to each individual user, featuring both brands that the user already follows and interacts with and brands that Instagram's algorithm thinks they might like.
The products themselves will be tailored to a user's tastes and style, so this hyper-personalization in Instagram takes on a Pinterest-esque vibe. Users may start to intentionally browse for products like they do on Pinterest, intending to purchase even if they aren't sure whatto buy.
Since users will see recommendations here from brands they follow and brands they don't, this will better connect you with new customers and drive repeat sales from your existing ones.This is an update I'm particularly excited about, because the reach opportunities could be exceptional.
Though it's in testing, the new Shopping channel will likely be rolling out globally in the next few weeks, so keep an eye out.
In the meantime, want to learn more about selling on Instagram? This guide has you covered.
Expanded Security Settings
Instagram's security has left something to be desired, with little advanced security to offer legitimate protection for big brands. Now they're working to change that.
Soon, you'll be able to use third-party authentication apps to log in to your Instagram accounts. These apps provide two-factor authentication, creating more secure ways to log into your Instagram account so that the risk of hacking decreases significantly.
Enabling two-factor authentication is easy.
Head over to your Settings, and locate "Two-Factor Authentication" under the "Privacy and Security" section.
Then, all you have to do is hit the switch to enable the feature, and you'll be required to enter in a code texted to the account's phone number in order to log in or get login codes from third-party apps like Google Authenticator or Duo Mobile.
This isn't the only thing the platform is doing to keep bad actors off Instagram.
More Information Available for Users
To help users better evaluate the authenticity of accounts with large audiences Instagram is rolling out a new "about this account" feature.
If they want to learn more about you, users just need to go to your Profile, select the menu in the upper right corner (…) and then click "About This Account."
In the virtual ID that pops out, they will see things like:
when you joined Instagram
in which country your account is located
other accounts you share followers with
if you changed your business name in the last year and
any ads that your account is currently running
Right after the information on accounts with large audiences will go live worldwide, Instagram will make the "About This Account" tool available to the whole community.
But that's not enough!
You know that big blue checkmark that everyone so desperately wants? Keep on reading…
Instagram Verified Badge Is Here
In the July update of this post, we announced that Instagram was testing an in-app form to allow brands and public figures to apply for that coveted blue badge that shows everyone on social media that you're someone
At that time, the form was only accessible to a select number of IOS users in a test group, now the feature is finally rolling out to all accounts with a large following.
So, if you have a large audience, you will soon be able to request verification to get said big blue checkmark.
Check your app: go under "Settings" and then"Request verification", if you meet the criteria, you should find the form to fill.
As Instagram Co-Founder & CTOMike Krieger wrote (less than a month before leaving the Company):
We will review every verification requests to confirm the authenticity, uniqueness, completeness and notability of each account.
Submitting a request for verification does not guarantee that your account will be verified.
Once your request has been reviewed, you will receive a notification confirming or declining your request in the notifications tab.
Instagram will never request payment for verification or reach out to ask you to confirm your verification.
Becoming verified by Instagram could absolutely have a huge effect on businesses.
Not only will this help protect users from big accounts saying they're someone they're not, but verification can also add a big component of credibility to businesses accounts.
People are going to trust accounts with verification more readily, even if on a subconscious level, meaning they're going to be more likely to shop from you, too– on and off the platform.
New Superzoom Effects for Stories
Superzoom rolled out earlier this year, offering Story creators a visual effect that would zoom in dramatically on a video.
Now, there are six new Superzoom effects currently being tested.
These include:
Paparazzi-like camera flashes
Explosive fire and adrenaline-fueled music
Heart-filled fog with music playing
A big red X with a classic door-slamming "rejection" sound effect
Falling leaves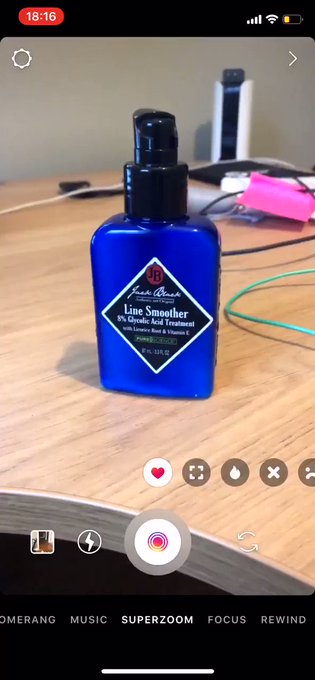 NEW @instagram Story Superzooms!! 884:35 AM – Sep 7, 2018 · Penarth, Wales55 people are talking about thisTwitter Ads info and privacy
This feature is still in testing and there's no information just yet about when it will make a broad rollout, but keep an eye out for it with new updates of the app.
Being one of the first to use the new effects or finding ways to use them creatively will help you get a surge of results early on.
Polls Added to Direct Messages
Poll stickers have been a valuable asset on Stories, making it easier to get both social proof and engagement. You ask users a question, give them two choices to pick from, and they click to select their answer.
This feature is now rolling out to direct messages.
You'll be able to send poll stickers a single individual or a select group all at once.
Users will be notified when they get a message, which may increase the odds that they see and answer the poll in a message instead of a story. It will also feel a little more intimidating and can help you get strong feedback that you might be looking for.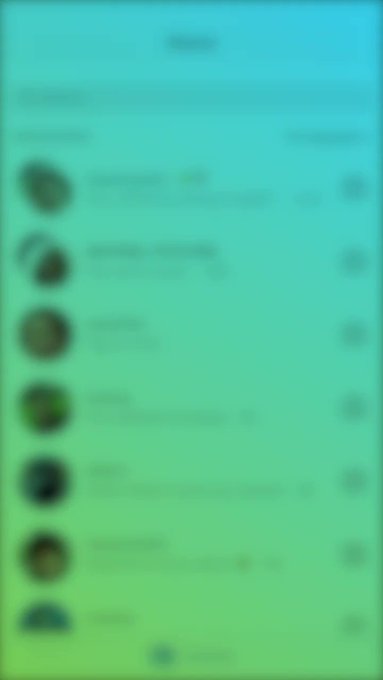 Starting today, you can send a poll privately in Direct. Update your app to choose who you want to poll – whether it's everyone in a big group thread or just your very best friend. Update your app now to try it!8974:01 AM – Aug 15, 2018282 people are talking about thisTwitter Ads info and privacy
Use this feature strategically, and don't spam users.
I've already used it for a client's account. I sent a poll to some of our top customers and highest-engagers on Instagram asking what sorts of events they'd want to see next on AdEspresso.
Every single person in the group responded, and many responded through a direct message in addition to selecting an answer. They felt included in an exclusive club, and their overall engagement on our feed posts even went up immediately afterward, too.
Conclusion
For the past two years, Instagram has been working aggressively to transform the platform, making it more valuable for customers and marketers alike. All of these changes are advancements towards that goal.
The new Shopping on Instagram features are a massive development, especially because both the Shoppable Stories and the Shopping channel are huge assets that can help you increase reach and sell more at the same time.
All the other features will improve either your experience as a marketer on the platform, or give you new options to make your content more interesting and dynamic.
What do you think? Do you utilize Shopping features on Instagram? Which of the other updates are you most excited about? Let us know which updates you're most excited to use first in the comments below!
---
Top Instagram Updates – August 2018
This month, we've got four new features: two that can work to brands' advantages, and two that may affect how our followers are utilizing the platform.
So, while we don't have any new stickers or camera effects for Stories like we usually do, we'll have plenty to talk about.
Let's take a look at this month's new features.
New: Instagram Alerts Users When Friends Are Online
Instagram is now letting users know when their friends are online through their direct message feature, just like Facebook does with Messenger.
The idea they're pitching is that it makes it easier to connect with the friends and brands you want to chat with by letting you know when they're available.
Just like Facebook, the online status will be indicated with that bright green dot.
In addition to having that green dot in the direct message part of the app, it will also appear in your friend's and followers list.
You'll only see these updates for people who actually follow your account or have connected with you previously, and just as long as they don't disable the online indicator.
This is a definite shift towards a Facebook-style function, trying to encourage users to communicate in-app by prompting them with online indicators.
Since Instagram has been pumping out a lot of new features to the DM part of their app recently– including video chat functionalities in the past few months– it's not much of a surprise that they're trying to get people to use it more.
This could be an advantage for brands, especially if they're using Instagram DM (Instagram direct messages) as part of their outreach or communication strategy.
What it means for you:
Sending active users messages will be more likely to get you a response, so it can save you a lot of time and weed out people if you choose to go this route.
New: Time Management Tools
We mentioned a few months back that Facebook and Instagram were both testing time management tools that were going to help people better manage their time on the platforms, or at least be more aware of it.
These tools are here.
There's a new activity dashboard that can be found under the "Settings" tab in either app, and it will show you how much you've used the app per day so that you can carefully track it.
These metrics are specific– there's no rounding up or down, and they'll show you your average daily time spent on Instagram in the past week.
You can also set alerts to tell you once you've reached fifteen minutes, one hour, two hours, or other time intervals on the platform that day.
These new time management features won't work like site-blocking extensions; they're not going to block the platform or kick you off once your time limit is up.
They will, however, make users more aware of how their time is spent, and it can be pretty eye-opening to see that you spent three hours of a single day scrolling feeds.
Theoretically, this could affect how long people are staying on the apps, though I don't think we'll see a significant decline. We all already know we spend too much time on social media, after all, and continue to do so anyway.
That being said, if it does cut back on how long a user stays on the app, it could affect how much content they see in their feeds, making that top spot your top priority.
What it means for you:
Try to post at Peak Posting times, and get as much engagement as possible on your posts.
New: Ad Solutions for Gaming Brands
There are new types of ads solutions that are rolling out soon for marketers and brands in the gaming industry.
While Facebook got the biggest update here (in-stream game test ads), Instagram is still getting some good news, too.
Within the next month or so, we'll be seeing a new feature for mobile app install adscalled"retention optimization," which will allow gaming marketers to optimize not only for downloads, but for downloads from users who are highly engaged game app users.
It's the difference between showing your ad to someone who will play the free version of the game for a day, and someone who will upgrade to paid versions and play for weeks, months, or even longer.
This will make a huge difference in the results you get from Instagram Ads, which is already a powerhouse for mobile app installation ads, to begin with.
We also might be seeing a minimum return on ad spend (ROAS) bidding option, which will allow advertisers to set a minimum spend to find players most likely to make in-app purchases.
What it means for you:
This new bidding option aligns with the retention optimization choice, and it works to get gaming advertisers more out of every penny of ad spend.
In Testing: Recommended Posts
Right now, the content that shows up in your feed gets there in one of two ways:
The content is from a user you're following
The content is tagged with a hashtag that you're following
This has kept Instagram's feeds a little cleaner than Facebook's (in some ways) because aside from the ads, you're pretty much in control of whose content you want to see.
Brands, however, are getting a significant (if indirect) opportunity in the form of the new Recommended Posts.
This feature is currently being tested by Instagram, and it will work by showing several recommendations for posts that the algorithm thinks the user might like at the very bottom of their feed.
This will be based on the types of accounts they follow and the posts they've liked in the past, and they're going to come from accounts that the user IS NOT already connected to.
In terms of expanding your reach on Instagram, this feature gives brands huge potential even though we have no control over both "if" and "when" our content will appear in the recommendations.
Users who are shown your content in a personalized recommendation, after all, might be more likely to pay attention, and it's a great way to maximize visibility.
What it means for you:
To increase your chances of having your content show up in someone's recommended posts, use engagement-building strategies to try to get a lot of social proof and engagement on your posts. This will be an indicator of quality, and by diversifying your types of content, you can also create content that is most likely to appeal to different audiences.
Conclusion
With the exception of the new ad types for gaming brands, the majority of these Instagram updates can affect marketers, but they're pretty much out of our hands.
The Recommended Posts feature in particular is one that I'm excited about as a marketer, even though we'll have zero direct control over whether or not we appear in them.
All of these new updates, however, may impact how our followers are using and engaging with the platform, and may even affecthow long they're using the platform.
For best results, stay responsive and use everything in your arsenal to keep engagement up and response times down.
What do you think? Which of these updates are you dying to get your hands on? What do you want to see next? Drop your thoughts and questions in the comments below!
---
Top Instagram Updates – July 2018
This month, we've been handed a lot of smaller but still important updates that are going to increase the functionality, efficiency, and features available to us as both marketers and usersof the platform
We've got everything from video chat in direct messaging to proof of profile verification. Yes, that's right, the #MostWantedBlueBadge is becoming available to select users.
In this update, we're going to go in-depth into each one, taking a look at how to use the new features and what they mean for marketers. So let's go ahead and dive on in and get started.
New: Instagram Topic Channels
At the very end of last month, Instagram announced their new Topic Channels in the Explore section.
These "channels" can appear at the top of the Explore section and will show users different categories of posts they can click to see.
These recommendations will be based on the user's on-platform behavior, and they offer a new great way to potentially connect with more members of your target audience who haven't met you yet.
Pro tip: These Topic Channels will show you hashtags related to the channel you're viewing. Use these hashtags to elevate your own posts and get more reach, because if they're popular enough for Instagram to list, there's a good chance people are using and searching for them.Those people are likely your target audience.
New: Video Chat in Direct Messaging
Video chat is now available in direct messaging, and you can video chat just one person or a group of up to four different people, with each appearing on the video chat screen as they join in.
This chat function works like FaceTime or Google Hangout, and it lets you connect "face to face" with other users in real time.
You can start a live broadcast in a chat box by clicking on the blue camera icon next to the "Write a message" box.
The functionality of this new feature is pretty great.
I've tested it with a few friends and didn't experience as much lagging as I sometimes have with Skype or other options.
The video chat will actually ring, alerting the users you want to chat with so they don't skim over it to come back later like they would with a typical message.
You can video chat anyone who you have a direct message thread open with.
Pro tip: This opens up new potential ways to connect with your customers who have messaged you directly with concerns, and could be particularly valuable if you're trying to help troubleshoot a problem and video could benefit you.
New: Instagram Introduces Music to Stories
Stories are such an effective medium on Instagram because they're dynamic and they're engaging. The creativity involved in images and videos that are uploaded to Stories is exceptional, and it's part of why users love the feature so much.
Now, we can ramp up that dynamic quality even more by adding music to our Stories.
Instagram users can now click on a music icon that's found in the stickers and GIFs that can be added to a story, and then select the tunes of your choice from a music library.
You won't have to worry that the music will somehow break or violate copyright rules, because all of the music is free for commercial use on the platform.
Right now, this feature is available with the latest Instagram update in select countries. The feature to choose a song before capturing video is also only available on iOS, though it will be coming to Android soon.
Pro tip: Take advantage of this, because music playing can help you set the stage of your Story and draw user attention even more. Both of these factors can help you get an edge and encourage users to linger a little longer on your Story before swiping away.
New: Question Stickers for Instagram Stories
More Stickers! Hurrah! In addition to music for Stories, we've also gotten a new Questions Sticker for Stories.
This is another great interactive sticker in the same spirit of the poll and emoji slider stickers, which can generate engagement and yield social proof at the same time.
The Questions Sticker allows you to ask your followers any question that you'd like. Users who view the story can reply to the questions, and you'll be able to see all their responses privately.
If you choose, you can share these responses publicly within the Stories feed, so this is a great way to start a conversation and gather social proof all at once.
I think that's going to be the best way to use this feature; the buildup of social proof.
Pro Strategy: Create a Story with a question, and let users know that the best answers will be shared on your Story. Then, add subsequent Stories sharing the replies, creating one continual stream of UGC and social proof. Once the Story has expired, you can add it to your Facebook Stories or add it to a Highlight, or both.
New: Instagram Shares IGTV Creators Handbook
Instagram recently published an IGTV Creators Handbook. This is an actual official 50-page guide that you can download and read, and it includes everything from tutorials for using the platform (including how to upload videos on both mobile and desktop) and best practices they recommend.
They also have a list of recommended apps that will help you create your IGTV content to maximize your results on the platform.
You can read the IGTV guide here.
In Progress: Non-SMS Two-Step Verification
Here's a concerning fact: our Instagram accounts are particularly susceptible to hacking, because the current SMS two-step verification currently makes it easy for hackers to get access to your account by reassigning your phone number to a different SIM card. This may sound like a giant conspiracy, but it's a legitimate threat for larger businesses with large audiences, because the hackers could sell the account for a big payday.
Instagram knows this, so they confirmed to TechCrunch that they're currently building a two-step authentication process that won't involve SMS. Instead, these verification systems would rely on security apps like Duo or Google Authenticator, which are much more difficult to hack and would add an additional layer of protection to your Instagram account.
Once this is available, all business profiles should be using it to protect their accounts and their followers. We don't have any more details about when this will be available, but keep an eye out, because we'll hopefully see this one sooner rather than later.
In the meantime, if you don't have the current two-step verification enabled, go ahead and switch it on. It's not the best solution out there, but it still gives you one more layer of protection than if you forego it all together.
In Testing: Instagram Verified Badge
You know that coveted blue checkmark that everyone wants on their Facebook and Twitter profiles? The ones that show everyone that you're someone?
Instagram is testing an in-app form that will allow brands and public figures to apply for that sought-after blue check, which requires that they confirm their identity.
This would ideally allow more businesses (including smaller businesses) to become verified by Instagram, giving them a nice boost of credibility on the platform that can help drive trust.
Right now, the form is only accessible to a select number of users in a test group, and it's only available to iOS users. Android functionality is supposedly coming in the next few weeks
Pro tip: Since on-platform shopping is now available with tools like the Shoppable tags,becoming verified by Instagram could absolutely have a huge effect on whether or not users are willing to buy right then and there, or even click to your site when checking out your profile.
In Testing: The Ability to Remove Followers from Public Accounts
Right now, you have two options to deal with people you maybe don't want following you on Instagram if your profile is public (and all business profiles are). You can block them, keeping them from seeing anything you post, or just leave them be.
The Verge reports that this may soon change, stating that Instagram is widely testing a new ability that will allow public profiles to manually remove specific followers.
This is a feature that's always been available to users with private accounts, and the idea of having it available to public profiles is an interesting one.
Right now it's only being tested on a few select accounts.
Pro Tip: While this is a cool update, we're not sure how beneficial it will be to public accounts. If you want to remove someone, after all, the most efficient way to do that is to block them. Otherwise, they can still see and engage with your content, and if you're removing them as a follower, you likely have a good reason. It will be interesting to see if other moderation tools come out alongside this one, or if it rolls out on its own.
Final Thoughts
While a lot of these updates may seem small in comparison's to last month's big game-changing features, they're all still important because they can each improve the marketer's experience in some way.
Being able to add music to your Stories and learn more about IGTV and help your business gain credibility by potentially getting that coveted blue check mark?
All of these updates (and the rest in this post) will benefit you on the platform as long as you use them to their fullest potential.
What do you think? Which of these Instagram updates are you most excited about? Have you gotten access to any of them yet? If so, what did you think? Share your thoughts and questions in the comments below!
---
Top Instagram Updates – June 2018
When it comes to Instagram updates, we'll sometimes get one big new feature (if we're lucky) and a lot of little ones. New stickers, new camera effects, things that absolutely matter and can help us step up our marketing game, but nothing necessarily overwhelming.
That is not what happened this month.
In June we've got four new really big updates that will majorly impact how we're marketing on Instagram. Each is significant, ranging from news about the algorithm to the much-talked-aboutIGTV (yes, that's Instagram Tv!).
Let's start with the star of the show this month: Instagram Tv or, as you'll learn to call it,IGTV. This is a massive, massive update. Still, keep reading after this section, because all the updates are important.
#1 – Welcome IGTV
It just rolled out last week, and it allows content creators to upload videos up to an hour long and share them on this platform.
Think Instagram-meets-YouTube.
When I heard about this, my first thought was "Awesome. Hour-long videos on Instagram." Then I thought "Who would use that? We already have YouTube." But then I thought about Instagram's Snapchat-takeover, and I reconsidered.
This app is going to prioritize long-form video content that's vertical and full-screen, kind of like a much longer Story.
Because it integrates with Instagram, your followers can be notified about your new videos, and your video content will show up in their IGTV feed.
As soon as users open the app, a video will start to play, not unlike turning on an actual TV. Users will automatically be shown content Instagram believes they'd be interested in, and the platform will deduce that utilizing a mix of interest targeting and content from pages they file.
If you want to change the channel, so to speak, or find specific content, you can swipe up to discover more options, including specific "channels" (that's what I'm calling them, anyway) showing you content only from people you follow, currently popular, personalized content based on interests, or content you've already been watching.
Also significant: when users follow a creator on Instagram, they'll be able to see and view their entire IGTV channel. This will give interested users (and first-time users) an uninterrupted stream of long-form content that you've created.
I started out a little weary, but am really excited about this. The ability for brands to create and share long-form content is going to be exceptionally valuable.
Remember though, that just because your videos can be an hour long doesn't necessarily mean that they have to be, or that they should be.
Keep your video as long as you can keep it valuable and you'll be good to go.
#2 – Instagram Shares Algorithm Information
Instagram's algorithm has puzzled marketers and brands alike since it's been released, shifting the feed from strictly chronological to showing users "prioritized" posts.
While we don't exactly have a formula for this new algorithm, we do have new insight into how it works and which factors are most important.
First, Instagram clarified why it was so important for the algorithm to be created in the first place.
According to Instagram, users were missing 70% of all posts, and about 50% of their friends' (non-branded) posts. They claim that the switch has allowed users to see 90% of their friends' posts, subsequently increasing time spent on the app.
That's largely thanks to the fact that users are now seeing content more relevant to them.
Instagram has also shared that there are three main factors that most heavily effect algorithm placements.
These are:
Interest the user has in content like yours,
Recency of your post, with more recent posts being given priority over older ones
The relationship of the user with the person sharing the content; if they interact with a lot of your content, they'll be more likely to see more of it moving forward.
Looking to leverage this information moving forward? Here's exactly what this algorithm means:
Engagement-building techniques on the platform are essential.
Get more likes and comments to show Instagram that your content is high-quality. The more users interact with your content, the more likely they'll see it moving forward. This means more potential engagement and more users, and it's all a big upward spiral.
Timing still matters. New posts are given a bump over older ones, so try to find peak posting times and see which yield the best results.
#3 – @mention Sharing for Stories
UGC stories have always been welcome because they can reach a large audience and the @mention stickers could help drive brand awareness and traffic to your profile. All good.
UGC stories have been made instantly more valuable with the new @mention sharing for Stories feature.
This update allows you to share someone else's Story to your own with a tap of the button if they've used a mention sticker in theirs.
As a social media manager, I love this feature.
Clients were sharing UGC all the time, but it felt weird to ask to screenshot the Story (because they get a notification), so we stuck to sharing other forms of UGC and knew that all that great Story potential was just going down the drain. It was unlikely, after all, that they'd add it to their Stories highlights. Now, I share my clients' UGC mentions (with permission, as you'll see below) in our Stories, and then add those Stories to a designated Highlight in order to extend the value long beyond 24 hours.
Now, when users mention you in a public story, you'll see a blue "Add This to Your Story" prompt above the image you'll be sent through private message.
I always ask before sharing, but once you get permission, just press that blue prompt.
You'll immediately have a carbon copy of that story show up as a sticker-like image. You can move it, resize it, and even tilt it. Draw on top of it, add text, and more.
For most of these Stories, I like to add context showing that the content came from a customer, and tag them in it.
For good measure, you can use a @mention sticker, even if you hide it behind the main image.
I'm a big fan of this feature, and I can't wait to see more brands using it, too.
#4 – Shoppable Tags Extended to Stories
Shoppable tags are an excellent feature that allows qualified business profiles to tag products in their images and videos, which makes purchasing a quick and easy task for customers.
These tags have now been extended to Stories, which now has an estimated 300 million daily (and very engaged) users.
When users see a stoppable tag in a Story, they'll see a shopping bag icon, an image of the product, and a "See details" note. When clicked, this will take them to the product page, which will include price and description.
Right now this feature is still in testing and only available to a few select, big-name brands, so we don't have a ton of info on it or a tutorial just yet. Still, this offers huge potential to businesses,and is hopefully going to be accessible soon, so stay alert.
I personally haven't seen these used natively yet (which makes sense due to the current limitations), but I'm keeping an eye out because I believe that they'll have mega marketing potential.
Final Thoughts
It's not common to have this many big updates happening all in the span of one month (Facebook's latest security updates aside, because we all know that's been one heck of a whirlwind), but I'm not complaining.
Each of these features offers immediate new functionality to brands who are trying to get the most out of Instagram marketing, and understanding the algorithm update is an enormous advantage, too.
Being able to share content in new ways and having a stronger understanding of how it will be shown to users? That's a pretty great month's worth of updates in my book.
What do you think? Which new update is your favorite? How much value do you think IGTV will give marketers? Do you think users will be on board? Share your thoughts and questions in the comments below!
---
Top Instagram Updates – May 2018
Instagram is all about putting the users first, and in some cases, that means improving the experience and functionality on the marketer's end so that we can better serve our customers. This month, we've gotten some great new features that can help us do that.
The highlights of Instagram May's updates are definitely the simplified inbox and the new CTA buttons.
But there are some other great features that users will love like the new muting features andsliding emoji-polls.
Let's see them up close.
Instagram Updates: Inbox Simplification
Responding to customer message has always been a bit of a tedious activity on Instagram, especially with the constant barrage of Story mention alerts weighing down the rest of your inbox.
Instagram has finally tackled that problem head-on, giving us a new, improved, and heavily simplified inbox.
With this new update, messages will be sent to the Direct inbox (instead of in the pending folder).
In addition, you can now star and filter messages you want to follow up on, allowing you to ensure that nothing (and no one) falls between the cracks.
In the following weeks, Instagram will also be testing a new quick replies feature in the to assist you in replying to common messages, saving your team even more time.
These big additions will make it easier for you and your social media team (if you have one) to sort through the onslaught of messages, alleviating some of the clutter and allowing you to respond to customers faster and more efficiently.
It's a win-win for everyone involved.
New CTA Button Options
In addition to the changes made to the messaging process, Instagram is also making it easier for users to discover and utilize the products and services of businesses.
With this in mind, they have decided to roll out 4 new Call To Action buttons:
Reserve
Get Tickets
Start Order
Book
These new CTA buttons are fully functional; they don't just send users to a business's website, but they actually allow you to book appointments or make reservations right through the app.
This is largely thanks to the ability to integrate with new partners:
From the user perspective, the process will look like this:
From the marketer's perspective, it's clear to see that Instagram is actively working on new and better features to make a business owner's life even easier.
These are huge opportunities that businesses in the service and hospitality industry can take advantage of. After all, the easier it is to get customers to convert, the more likely they'll be to do so.
Sliding Emoji Scale
On a scale of ? to ?, how would your customers rate your business? Or your products, or your event, or even just the summer thunderstorms?
Not really sure? Have no fear, with Instagram's new Sliding emoji scale, you can find out for yourself.
Now, you can add this new type of poll sticker to any of your Instagram Stories.
It can (currently) be found in the third row of stickers, right next to the original poll sticker.
Conduct market research, build social proof, and drive engagement, all while you ask your followers any question you choose while taking advantage of the interactive Story experience.
You can pick from any of the most popular emojis, or even one from your own library. You'll be able to see users' answers in real time, giving you all the information you need.
For a full guide on how to set this up, you can find Instagram's help article here.
New Muting Feature Announced
I don't know about you, but I personally love being able to "unfollow" someone on Facebook without having to unfriend them.
All those work colleagues I can't kick to the curb despite constant screaming barrages of political commentary no longer popping up in my feed is music to my ears.
Now, users will have a similar feature through Instagram.
Instagram has announced that their new muting feature will be rolling out in the next few weeks, allowing users to essentially unsubscribe from updates without actually unfollowing someone.
It's unlikely that business pages will have to be too worried about this; if users don't like your content, they'll just unfollow you, as there's no personal consequences for doing so.
Still, make sure you're at the top of your game and pumping out engaging content to avoid that mute button as much as possible.
Existing Instagram Posts Can Be Turned Into Ads
I can honestly say that this wasn't a feature I was expecting or holding out hope for, but that I'm really excited about.
Now (or soon), we can turn organic Instagram posts into Ads, just like we could previously with already-published Facebook posts.
This can be done through the Power Editor or Ads Manager, instead of just boosting the post on Instagram itself, which means better targeting (and thus more results).
More good news: all social proof like comments and likes that are aggregated during the campaign will go to live permanently on the original organic post.
This is an excellent way to get visible social engagement, having a very real and permanent effect on your organic content long-term in addition to whatever other benefits you're targeting through the ad campaign.
If you don't have this feature yet, you will soon; it's supposedly rolling out globally in the next few weeks.
Final Thoughts
We've been seeing Instagram evolve into a more dynamic and interactive platform for a while, and I think this month's updates push us further along that scale.
Users can now book hair appointments through the app instead of having to call, but if they choose to send a message, it'll be easier than ever for that salon to catch it.
We've got muting and more interactive polls and so much more, and as the user experience improves, so does the value of the platform for marketers.
What do you think of this month's Instagram updates? Which are you most excited about? Have you seen any of the new features rolling out to you yet? Share your thoughts, comments, and knowledge below! Or keep on reading, to make sure you did not miss a thing of the past months!
---
Top Instagram Updates – April 2018
If you're keeping up with social media changes, it's likely that you've been drowning in the recent Facebook updates. They've had a big reaction to all the controversy, and we're excited to see how they're making the platform better for both users and advertisers.
But with Facebook getting all the attention, it's been easy to miss some really exciting updates happening on Instagram if you weren't looking out for them. Fortunately for everyone, we here at AdEspresso are always keeping an eye on all things social media, and all the changes that are happening.
And Instagram has kept us busy this month.
In this April edition of our monthly Instagram updates, we'll go over new great features like adding hashtags to your profile and new portrait modes. And we'll also take a look at how the privacy and data concerns have affected Instagram, too.
Ready to start?
You Can Add Hashtags To Your Profile
This is my favorite update in this batch, so I'm listing it first.
You can now add functioning, clickable hashtags to your business's profile on Instagram.
Now when you type an @ (see next update) or a # followed by text in your bio, it'll appear as a live link on your profile.
By clicking them, visitors can get to other profiles, or see other posts with the same hashtag. This is an excellent way to promote your branded hashtag to get clicks.
Even better, clickable hashtags give users new to your business a great way to check out what you're all about.
They click, and they can see not only what you're posting, but also all the great UGC your customers have been uploading on your behalf.
To add a hashtag to your profile, click to edit your profile. Add the "#" in the bio, and then search for your specific hashtag.
Select it, and it will be added (and clickable).
As Mashable reporter Kerry Flynn puts it:
This move is the next step towards the hashtag's rebirth as a spark for our passions, in love and in war."
You Can Add Clickable Links to Other Profiles in Your Bio
Not only can you now add clickable hashtags to your profile's bio on Instagram, you can also add clickable links to other profiles in your bio.
If you have a sister company that you want to promote, this is your chance to do it. Or, if you're hosting a contest and are discussing it temporarily in the bio, you can also link to the other sponsors' profiles while the contest is live.
This gives you a chance to help promote other businesses that you want to invest in.
Want to add a clickable link to another profile to your bio? Just follow the instructions above, but type in "@" instead of a hashtag, and search for the username.
Remember that when you mention someone else in your profile, they'll receive a notification, and can choose to remove the link from your profile.
Good Bye Instagram API Platform
Alright, so very few readers will be surprised by this, cause we all knew that it was gonna happen. But nobody was ready!
On April 4th, in a press release published on Facebook's newsroom, Mike Schroepfer, Chief Technology Officer at Facebook, announced that Instagram will immediately shut down part of its old platform API that was scheduled for deprecation on July 31st.
The API platform was released just within the past few months, and now it's going back under lock and key a bit.
The older API has been shut down (in January we were told we'd have until midsummer, but the privacy updates have changed that), and access to the new platform is being severely limited.
The platform has also significantly reduced the rate that developers can pull information from the API, making it more difficult to access user data. Blame it on Cambridge Analytica if you want!
Third party tools will have their work cut out for them with this change, but again, if it's protecting user data, it's all good news in the long run.
New Focus Portrait Mode
Ok, now back to the fun stuff.
Instagram has released a new Focus portrait mode, which will make sure the subject of the photo is crystal clear, while the background will be slightly blurred.
This effect is similar to what many photographers and photo editors do in their own images to bring the subject of the photo center stage, and now you don't have to hire someone expensive to do this.
This has the potential to help small businesses improve the quality of their images on Instagram and their Stories without any extra cost or training.
Instagram is Preparing to Release Nametags
This isn't a feature that we actually have yet, but it's one that we'll likely see coming to us soon.
It's Instagram version of Snapchat's QR codes, and it works by letting users create unique images that people can scan with their Stories feature to follow you quickly.
Image source: TechCrunch
The use case for brands on this one is excellent.
Placing the nametags and QR codes for other platforms on your in-store signage, for example, has a much better chance of helping you get new followers than asking them to type out your full Instagram username in the search bar, finding you, and then following you.
Ease of use is always a plus, and this is about as convenient as they could make the process of following someone.
Instagram Is Reportedly Developing a Data Portability Tool
TechCrunch was able to snag some great information from Instagram when they found out that the platform is reportedly developing a data portability tool.
What exactly does this mean? It's pretty straightforward, fortunately.
Users would soon be able to use these new features to download content they've uploaded onto the platform, including pictures, videos, and possibly even messages they've exchanged.
This is happening partially (or maybe largely) in order to stay compliant with the upcoming European GDPR privacy law that's affected Facebook. This law requires data portability, which allows users to download their content and potentially leave to upload it on a competing site.
Historically, Instagram has had poor data portability, both for users and business profiles. You can't drag, or tap and hold on images to save them. And you can't download images you've already posted
While we don't know exactly what other feature this will lead to, there's a chance that we could eventually get features that would allow us to export information like follower data, which we could then use for other retargeting campaigns.
Keep an eye out for future updates of this post for more info on this.
Final Thoughts
Instagram and Facebook are sister companies, so it's no surprise they were unable to escape unscathed without some changes being made to better protect user information.
While the rollback of the API has frustrated some businesses and third-party tools, it will only be good in the long-term if it makes the platform better and safer for users.
Fortunately, this set back has been counteracted by all the great new features we've gotten and the ones that are in testing or development.
There's lots of great things happening for users and marketers, and plenty to be excited about.
What do you think? Which Instagram updates are you most excited to get your hands on? What do you think about the API decision? Share your thoughts and questions in the comments below!
---
Top Instagram Updates – March 2018
Last month was a huge month for Instagram Updates, with all sorts of really big new features being dropped and announced (hello, scheduling). This month's updates are a little smaller, with several being rumors of new features possibly in development, but that doesn't make them any less important.
We've got some new privacy controls, along with some glimpses at big new features that Instagram may be quietly developing behind the scenes.
Are you ready to see what's new with Instagram this month, and what we think is on the horizon? Let's jump in!
New Replay Privacy Controls
There's no denying that Instagram has copied Snapchat more than a few times, especially when it comes to the tell-tale Stories feature that's basically an exact replica of Snapchat. Despite the fact that Snapchat did it first, however, Instagram has consistently released new features to the point where they do it better.
A prime example of this is the replay privacy controls. When users send a direct message in Snapchat, there's no way to control how many times someone replays it, though they can only continue to view the private message for a short period of time. Instagram let's users decide whether they want the recipient of the message to be able to play it just once, or allow multiple replays.
Now, they've added a new and original option, which is the "keep in chat" privacy option. This will keep the image or video permanently available as a thumbnail in chat. This gives users and businesses contacting them more flexibility, sharing private messages that are meant to be available on a more permanent basis.
For businesses who use private messages and images to send out exclusive offers and discount codes to customers, this can work to your advantage if you choose to extend it's life, giving users a coupon code that they can use at any time (even if only once). This is a strategy I've used several times with my own clients, so it will be nice to have a little more flexibility with how long users have to come in store with the coupon code.
Rolled Out Access to Last Month's Stories Features
Last month we got previews at a lot of new features that many of us– myself included– didn't have just yet. If you're waiting on any of them, go ahead and update your app and see if you have access yet, because a lot of these features have rolled out.
These include:
API scheduling, and using third-party scheduling apps like Hootsuite to now post directly to Instagram (instead of just getting an alert for you to do so)
Type Mode for Stories, which allows you to create a story without any image or video
The ability to post Instagram Stories in all sizes and formats, having it stretched to fit the screen (just pinch and tap the screen to accomplish this)

Remember to always keep your Instagram app up to date, as this will give you quicker access to new features and give you access to bug fixes, too.
Instagram Updates Potentially in Development
The next three updates are all marked "potentially in development" and have been uncovered by people poking around in the backend of Instagram, where they can find clues and icons about what's coming that have been buried deep.
#1 – Cinemagraph
We don't have a demo of how this would work, just a screenshot that WABetaInfo spotted when digging around in the app, so we're not entirely sure this will be a feature that will ever come to Instagram.
If it's being tested to the point where the option is integrated in the interface, however, it's a possibility.
Image source: Matt Navarra
This feature will most likely offer the option to create a classic cinemagraph, which is basically a still photo or image that has a small portion of the image in motion.
Here's a few examples all compiled into one video to help you get the idea:
If this feature is released, this could take over boomerang as a newer more subtle approach to catch users eyes and draw them in quickly.
It would also be exceptionally visually interesting, which Instagram is all about. I can already picture the rain falling around the still couple dancing the rain as we speak, and I think the possibilities are endless.
#2 – Portrait Shutters for Stories
Month after month, we've consistently seen updates to the Stories feature almost every single time I write a post. TechCrunch may have found the next Stories shutter that could gain access to, which looks to be some sort of portrait mode.
It's being tested under the name "Focus," and may allow people to take or create stylized portraits in-app, blurring out the background and focusing in on your subject. Because it's being tested, it's a lot more likely we'll be seeing this before the other two features on our "rumored" list.
Check out the example found "in the wild" here:
Image source: TechCrunch
#3 – Voice and Video Calling
And for our last update this month, TechCrunch has also discovered that Instagram's coding reveals that an unannounced, unreleased feature that will be big: voice and video messaging through the direct messages channel.
Right now, we only have icons of the video and voice call buttons that were uncovered by Ishan Agarwal.
The possible voice and video calling is one that surprised me, as the direct messages feature isn't used nearly as frequently on Instagram as it is on other platforms, so maybe this is their way of taking a step to try to change that.
Either way, it will be interesting to see. It could provide an opportunity to provide more thorough and personal customer service to customers, but since this feature isn't used often I'm Facebook, I'm not entirely sure how valuable it would be.
Conclusion
The biggest Instagram updates for this month are those that haven't actually been confirmed, but which have strong evidence that they're currently in development.
This is still significant, as it gives us a lot of insight into what directions Instagram is likely to be moving towards in the future.
More creative flexibility is always a plus, and shows that Instagram will continue to use new aesthetic and animation features to set itself apart from, competitors and keep itself as the premiere visual app.
And don't worry– when there's more information on any of these updates, you'll be able to find them right here.
What do you think? Which of these updates (or potential updates) are you most excited about? Which will be the one you hope to get your hands on first, as a user and a marketer? Share your thoughts, knowledge, and experience in the comments below!
---
Top Instagram Updates – February 2018
This is a really, really big month for Instagram updates. The biggest month with some of the biggest updates we've had in ages.
We got the announcement of two really big new features, that are a huge deal for the platform: Instagram scheduling and carousel ads coming to Stories.
The scheduling, in particular, can actually change how social media marketers are interacting with the platform, and the carousel ads give Story ads access to one of the highest performing ad features Facebook and Instagram have ever had.
There's a lot of great stuff this month, so let's dive in, shall we?
Instagram Scheduling (Beta)
This is easily the biggest announcement we've had in a very, very long time on Instagram, and as someone who does a lot of Instagram marketing for a lot of clients, I was pretty much bouncing up and down in my chair when I read it.
Instagram has released a new API that allows for on-platform native scheduling. Business profiles will be able to schedule posts through the API, or–even better– third-party scheduling and social management software like Hootsuite.
Why is this such a big deal?
Previously, you could use social management software to create full, complete posts and place them on a calendar. These tools, however, could not post directly to Instagram the same way they could on Twitter or Facebook. Instead, the mobile app would ding you with a notification, and you'd enter into the app, transfer the post to Instagram manually, and then post it.
It saved a few steps, but it was still a pain.
Now, these third-party apps will be able to post directly to Instagram, making them even more valuable, and saving marketers a lot of time.
Carousel Ads Brought to Stories
Carousel ads are one of the highest engaging ad formats. They have significantly higher engagement rates, click-through rates, and conversion rates.
It's why you see them so often in the Newsfeed; they're downright effective. And now they're available for Instagram Stories, too.
Now, Stories Ads can have up to three slides of different media, including images and videos.
It reminds me a great deal of the Canvas Ads, sliding horizontally instead of vertically. They are, of course, not quite as interaction-friendly as Canvas ads, but advertisers can still include interactive elements like the "Swipe up to see more."
This feature has not been widely released yet, and is only accessible by select big-name brands like Coca-Cola, but it will probably be here before we know it.
Keep an eye out for these Stories Ads to start to get an idea about best practices and how you'll use them for your campaigns when it rolls out to more advertisers.
Stories Alert Feature: Secretly Testing?
This will likely affect users more often than it will affect brands, but it's still worth mentioning.
Instagram is supposedly currently testing an alert feature that will let users know if someone else has taken a screenshot of their Stories. Sorry, stalkers. Your day is over.
Instagram currently has declined to comment on this discovery when asked about it directly by Mashable, but this is just another Snapchat-lookalike feature that Instagram may be trying to replicate.
We'll keep an eye on this one and let you know how it develops, because I know I've personally taken screenshots of content just for these blog posts and want to know if the brands can find out. (Though I guess as long as you aren't taking snapshots of Stories of your ex or that college roommate you hated, you're probably ok).
New Stories Creative Flexibility
Right now, you can only post images and videos to Stories if it fit the exact 16:9 dimensions (or full-screen view), no questions asked. Soon, that's going to be changing.
Within the next few weeks, Instagram is going to be rolling out incredible new options for creative flexibility.
You'll be able to post videos and images of all sizes to Instagram Stories, including landscape and square aspect content.
All you have to do is "pinch" the image when you upload it to your Story in order to get it to be displayed at its original aspect ratio.
It will be interesting to see how many brands use this feature, and whether partial-screen Stories get as much engagement as full-screen Stories.
I'll be doing some A/B testing with this and will let you all know.
Type Mode Released for Stories
You know that relatively new type of Facebook post, where the post shows up like an image with a colorful background?
Well, Type Mode has officially come to Instagram Stories.
Personally, I wouldn't rely on type mode alone; I'd use it in a series of Stories to make announcements, engage customers, and share information, but I'd definitely combine it with images and videos like those we're accustomed to.
Stories and Instagram are both highly visual platforms, after all.
Final Thoughts
Instagram has done a lot to make the platform more friendly for marketers, but the ability to schedule posts– not just natively but with third-party tools- is going to make an enormous difference in ease of use by advertisers.
I'm not going to have to wake up at 8am on a Saturday to hit "publish" on a post for my client so it goes live at the optimum time in his time zone, for example, which is something I currently do.
The additional Stories updates are also all excellent for businesses, particularly the carousel ads. The more flexibility we have with it, the more we can benefit from it.
The new carousel ads are easily the biggest development we've had in this arena for a few months, but every single month in recent history has given us more Stories features, which is a good sign for what's to come.
What do you think? How do you feel about these new updates? Are you as excited as I am about the new scheduling capabilities? Share your thoughts, knowledge, and questions in the comments below!
---
Top Instagram Updates – January 2018
There's a lot of great stuff to dig into this month, so let's get started, shall we?
First up, let's take a closer look at why Instagram is about to grow even more in importance for social media marketers…
Facebook Pages Are Possibly About to Tank
I know what you're thinking– this is the Instagram updates post, not the Facebook updates post, but bare with me here. I promise it's relevant.
Some pretty big news has been breaking over the past week, and while we don't know exactlywhat it means for sure, we know that it isn't necessarily good for Pages. Facebook posted an announcement saying that they're shifting the focus back to staying in touch with the people that you most want to hear from, which, simply put, is not Pages.
Basically, as Michael Stelzner says in the video below, this could potentially mean the "end of days" for Facebook Pages. Even if it doesn't turn out to be quite that severe, it's definitely going to be a massive and irreparable hit. Even Facebook acknowledges this.
So here's why this is so important for Instagram: Facebook currently acts as what I call "the social media marketing hub" for most small businesses. It's their primary source of interaction and news delivery with customers, and now, reach is going to be driven down further. As a result, other social media platforms gain even more importance.
And Instagram, with it's high engagement and excellent reach, is primed to gain dominance as a primary social media marketing platform as a result. Get ahead of the curve and increase your Instagram marketing now if you haven't already, focusing on growing followers and doing hashtag research. Users will see your content here more than on Facebook, so use that to your advantage.
Alright, so now that we have that covered, on to the traditional Instagram updates!
Ability to Follow Hashtags
At the end of last year (yes ok, it means a few days ago!) Instagram announced that users have the ability to follow hashtags on Instagram.
Now, users don't have to search out hashtags regularly to find new content they're interested in, they can just follow a hashtag to have the content regularly delivered to them, instead.
Just as there is a "people" feed, users can also create a "hashtags" feed where this content will appear.
This is a big advantage to brands for several reasons.
With great hashtag research, you can increase the likelihood that you'll be showing up in more people's feeds. And all the while, you'll be providing content that they actually want to see.
You can also encourage users to follow your brand's hashtag. This can make user-generated content (UGC) even more powerful.
Users will see the content about your brand created by other customers, and it will be endlessly more persuasive than if you were the one delivering it to their feed.
Brands, of course, can use this feature to monitor their own hashtag and easily review the best UGC, though they should be doing this already. They can also use the hashtag tracking feature to keep an eye on industry trends and your competition.
Rights Manager Enabled
Instagram seems to be rolling out a Rights Manager on the platform, which makes it easier for copyright owners to monitor and protect their content.
Facebook already has this feature, and it's incredibly useful to help content owners see how their images and videos are being used and that their copyright isn't being violated.
Image source: Social Media Examiner
This feature hasn't rolled out to everyone (or at least it doesn't seem like it yet), but all you have to do is upload videos to the library, and Instagram will watch and alert you if it's being used elsewhere on the platform.
We don't have a lot of information on this one yet, but this is a cool update to check out once you have access to it.
Recommended Posts: In Testing
Right now, users only see posts in their feeds from other users they follow, and the sponsored content Instagram shows them.
This may change soon, with Instagram testing a "recommended posts" feature that's not dissimilar from Facebook's. Now, you may see content that Instagram believes that you'll like.
This means that Instagram's algorithms will be showing users either content that their friends' have liked, or content they think you'll be interested in. If you follow a lot of fitness bloggers, for example, they'll show you more content along those lines.
This could be a big deal for businesses, and could make on-platform engagement even more important.
If one user liking or commenting on your Page means that even just ten of their friends see it, that's a huge development that we shouldn't ignore. There's already plenty of incentives to get a lot of engagement on Instagram, but this gives us just one more.
Alpha Testing
Instagram has had their Alpha testing program available for Android users for awhile now, allowing users who have signed up and been approved to gain the earliest access to new features in order to test them.
Now, iOS users can sign up to be in this program, too.
For marketers who want to stay on the cutting-edge side of Instagram, this isn't a bad program to look into.
Some of the features may be a little glitchy, but imagine being able to create in-Story links before anyone else, or the new multiple-image posts first. It could help you stay ahead of the competition, which is never a bad thing.
iOS isn't currently taking any new testers at this point, but that could change at any time. You can sign up to be an Android tester here.
Final Thoughts
Instagram is already one of the key players in social media marketing platforms, and we're about to see that become truer than ever with Facebook Pages tanking.
While I'm glad the ad systems are joined (giving Instagram Ads so much more power), I'm so glad their algorithms are not identical. And now, with new features rolling out, it's clear that Instagram is marketer and business-friendly, making it even more valuable.
Original text: https://adespresso.com/blog/instagram-updates-you-need-to-make/